Our Mission at Ride Rasmussen Style, is to promote fun and saftey in the great outdoors by teaching the skills and techniques necessary to ride in the back country without taking personal risks that would otherwise be life threatening.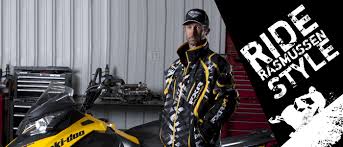 What We Offer: We provide back country riding clinics and seminars done on location to snowmobile groups around the country and Canada such as riding groups, dealership promotional groups, corporate retreats and incentives, sheriffs search and rescue groups, military, as well as individuals and many others.  Whether it's a gnarly side hill, a huge cornice, up a chute or through the virgin powder of some backcountry mountain, Rasmussen Style is a technique that allows riders to get into the back country and do things and go places "with control" that most riders have been unable to do before. Take a look at what Snowmobile.com had to say about it.
Check out this short video to get a sample of what we are all about!
Contact us to sign up for more info on up coming clinics.